01/06/2012
It's time to announce the winner of the movie combo contest!  We had a deluge of approximately 4 entries, and the winning combo was submitted by Serafina: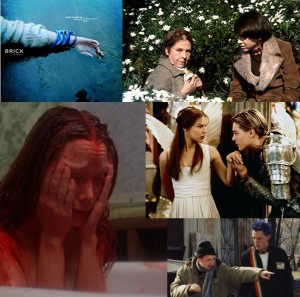 (Harold and Maude, Carrie, Brick, Romeo and Juliet, SLC Punk)
So give this lineup a try.  It's like 6 hours of having depression and then 4 hours of having a manic episode.  Wheee!
Our lucky winner is the recipient of the following awesome prizes: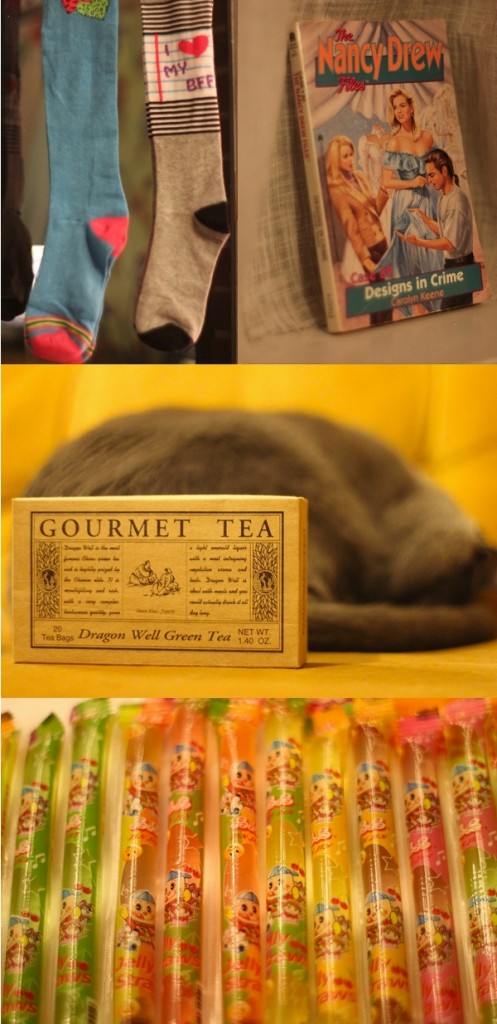 I Love My BFF knee socks, a copy of Nancy Drew, Designs in Crime (Excerpt: Light glinted off the gold-handled scissors in Mrs. Chong's hand as the razor-sharp points rushed towards Nancy!), Dragon Well Green Tea ("Chinese Elite's Favorite"), a bunch of Jin Jin jelly strips.
Honorable Mention goes to The Mountain for his entry: Who Framed Roger Rabbit, Forbidden Planet, Darby O'Gill and the Little People, Jurassic Park, The Great Escape.  This is a pretty upbeat quintet, one that will help you recover from all the weeping you did watching Serafina's movies.  The Mountain, you will receive: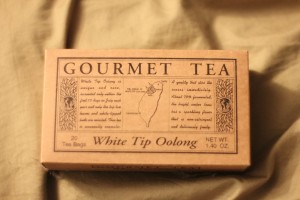 White Tip Oolong tea (not the elite's favorite… but still good).
Thanks also to our other entrants, Josiah and Mystery Guest.  See ya later, loners!